Welcome to St John's. We look forward to you joining us at one of our services during the week.
Our Parish Eucharist (sometimes called 'Mass' or 'Holy Communion') on Sunday at 10.30am at is always a joyful occasion, with all ages represented. We use a blend of traditional and modern music, and the Mass is celebrated in a relaxed and very dignified way, refelcting the holiness of the service and the inclusivity of our style. There are hymns, prayers, readings, a sermon and Holy Communion.
The Service involves many different people: from reading the Scriptures and leading the people in prayer, to presenting the gifts of bread and wine at the altar, serving, and singing in the choir, as well as, of course, those involved in our children's ministry and the Ministry of Welcome and Hospitality. We keep our worship accesible and vibrant, while remaining true to our catholic identity firmly within the Anglican tradition.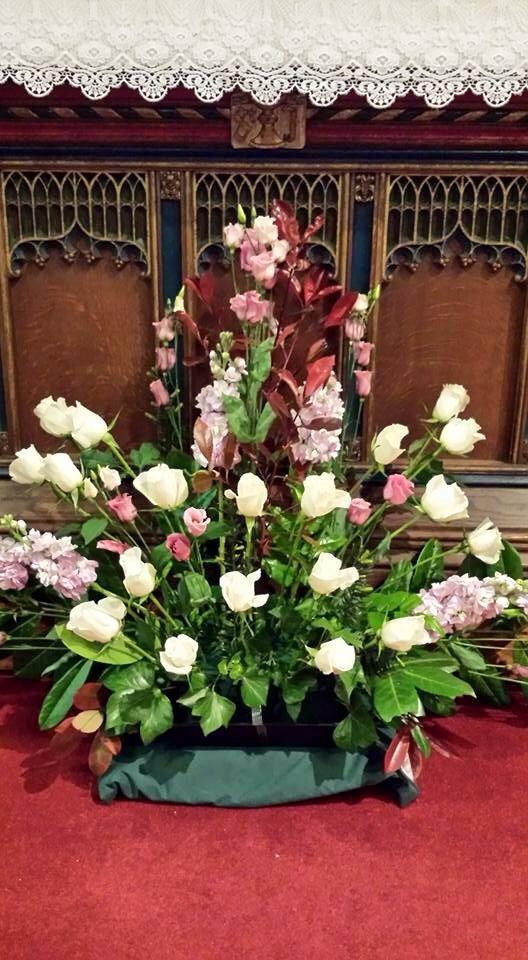 There are also Services of Holy Communion during the week, on Wednesdays at 10am and Fridays at 1pm. During these services, there is a quiet, reflective atmosphere, away from the hustle and bustle of the world, with a short homily based on one of the readings or the theme of the day.
Prayer and Worship aren't something we do only when we gather together. The liturgy isn't separate from everyday life: it flows from our life and into our life - and the home is a place where liturgical prayer is nurtured and where it nurtures us! We also have a prayer group which meets on the last Saturday of every month at 2pm, 'Compline and Quiet Church' on a Friday evening at 7.15pm, and a prayer circle for those who are housebound or unable to get to church easily.
We also have a Sunday evening service on the last Sunday of every month (6pm during BST and 4pm during the winter months). This has a variety of styles and content, including healing services, anointing, youth services, songs of praise, Benediction and meditation.
At special times of the year we hold great celebrations, and our Service of lessons and carols by candlelight is always extremely popular. There are also special services at Easter, Mothering Sunday, Harvest, Remembrance, Advent and during Lent and Holy Week. See our Calendar for current details of these.